Manifest Miracles
A yoga and meditation workshop with Conscious Connection
This workshop is for all levels of experience with yoga and meditation.
Together we will harness the rapidly expanding energy of the collective and manifest miracles together
You will be given tools that will teach you how to let go of resistance and create openness by balancing the mind, body, and spirit.
Hosted by spiritual coach, Sia Natara and Certified Yoga Teacher, Anya Tai
August 14th, 2019
6-7:30 PM
Student Activity Center at UNCC
Pre-register for $15 or $20 at the door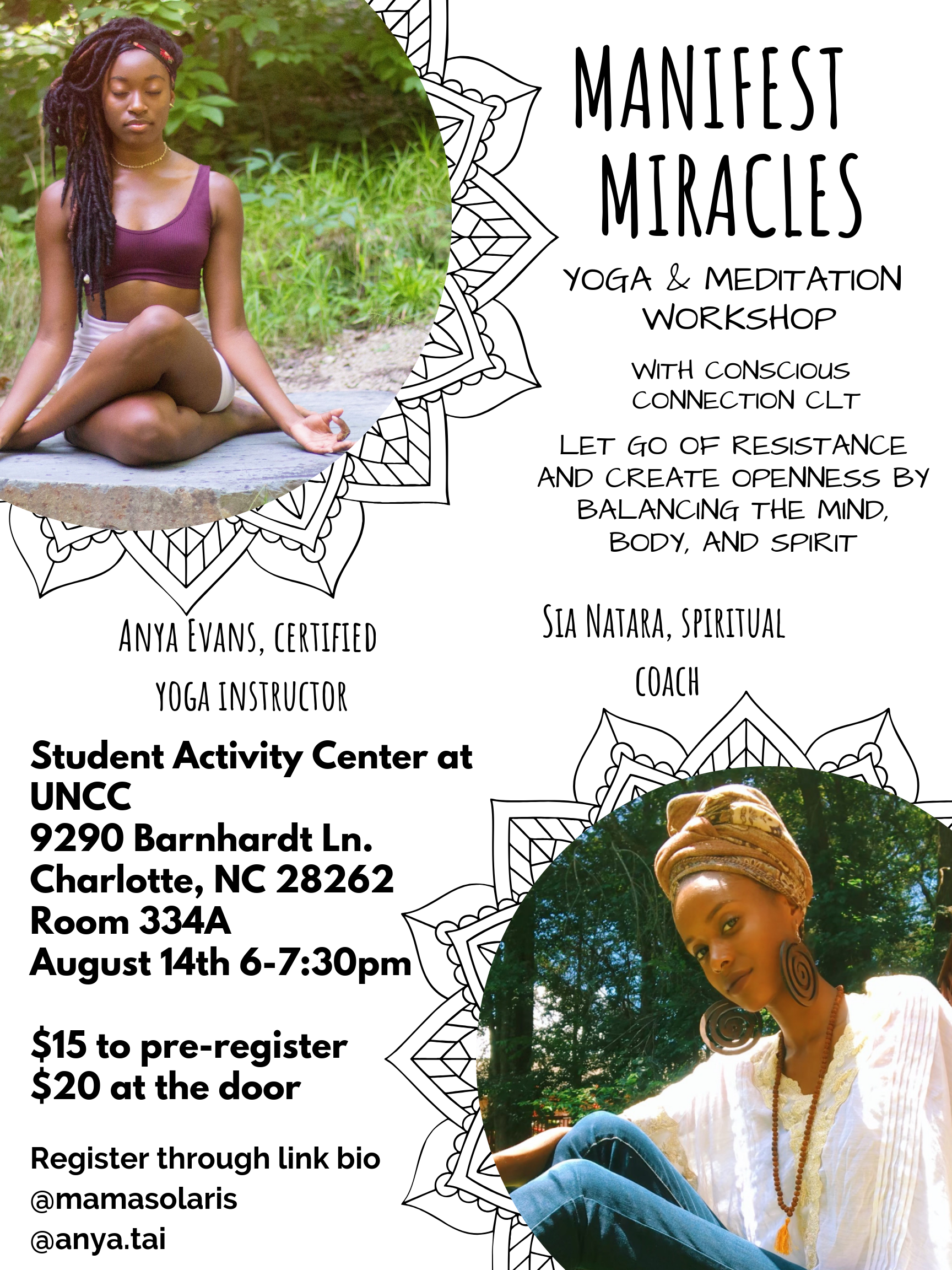 Motherhood Monday
A conscious gathering for mothers & children
Finally a conscious gathering that you can bring your whole self, AND your kids to!
On the first Monday of each month, we gather from 4-6pm. Each month we have a new subject about which open and free discussion is encouraged. Every person is encouraged to chime in (kids too!), but there is no pressure. Feel free to just come and listen.
This will be a safe and open space where we can laugh, talk, and connect with like-minded mothers.
Every discussion will be sparked and led by Sia, also known as Mama Solaris. she is a spiritual coach, intuitive reader, and mother of one.
For our second gathering, we will discuss the importance of community support, and how we can cultivate it in our area.
This event is free to attend, but donations are appreciated!
Donate: https://www.paypal.me/mamasolaris
Feel free to bring any toys for children to share and play with, as well as snacks for your own child. Please refrain from sharing snacks as some children my have allergies.